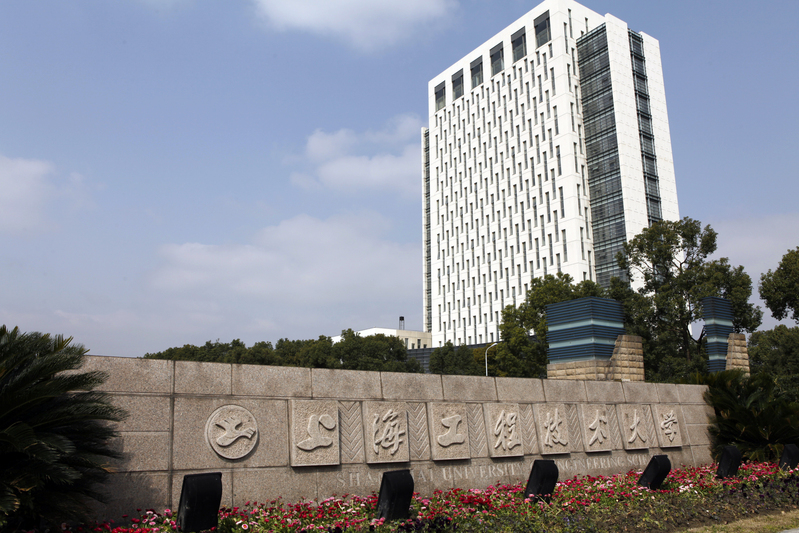 亲爱的同学们,大家好!
上海工程技术大学本科生中文授课项目火热招生中,赶紧来看看怎么申请吧!优秀者还将有机会获得《上海市外国留学生政府奖学金》或者《上海工程技术大学国际学生校级奖学金》。我们在美丽的程园等你哦!如果你的朋友也想来我校读本科或者研究生专业,请把这个消息传递给他们。近期我们还将推出英文授课本科专业的报名信息,敬请期待。
Dear students,
2020 Undergraduate Programs(Chinese-taught)for International Students of Shanghai University of Engineering Science are recruiting now. Please check out how the procedure of applying works. Those applicants who are very excellent have the chances to obtain SGS or SUES Scholarships. We are here on the beautiful campus waiting for you. If your friends also want to apply Undergraduate Programs or Graduate Programs here in SUES, please tell them about our programs. We will send the application information about our Undergraduate Programs(English-taught)for International Students in the near future. Please stay tuned.
1、申请资格
(1)年龄18周岁以上25周岁以下,身体健康,相当于中国高中毕业或以上学历,持有外国有效护照的非中国籍公民(不满18周岁者,需提交监护人保证书)。
Aged from 18 to 25 and healthy, valid foreign passport holders with senior high school diploma (or above); those who are under the age of 18 should submit Guardian's Guarantee Statement.
(2)汉语水平:新HSK4级180分以上
A minimum requirement of HSK 4 certificate (score over180 points)
2、报名截止时间:2020年5月25日
Deadline for Application:May 25th, 2020
3、开学时间:2020年9月(以收到的录取通知书为准)
Intake: September 2020 (exact registration time please refer to admission notice)
4、学费:非艺术类18000元,艺术类23000~30000/年,具体学费收缴和退费手续按照《上海工程技术大学学分制学费收缴管理办法》执行。
Tuition per year:Non-artistic majors: RMB 18,000
Artistic majors: RMB 23,000~ 30,000
The tuition payment and refunding process shall follow university policy.
5、需提交的材料Application Materials
(1)高中毕业证书或同等学历证书 Senior high school diploma or high school equivalency diploma
(2)高中阶段全部课程及其成绩单或同等学历成绩单
Official transcripts of your academic achievement during the senior high school or equivalency study.
(3)HSK证书复印件Copy of HSK certificate
(4)护照复印件1份及照片4张(护照照片尺寸) 如护照已延期,需同时提供护照延期页
One photocopy of passport and four passport photo-size photos, if the passport has been extended, passport extension page should be included.
说明:高中毕业证书或同等学历证书、成绩单应为加盖院校印章和签字的中文或英文原件,或经过公证后的中文或英文翻译件。
Note:Senior high school diploma or high school equivalency diploma and corresponding transcripts should be original documents or notarized copiesbearing the seal and the school's signature, in Chinese or English. If they are non-English or non-Chinese version, the notarized Chinese or English translation should be included.
6、报名办法How to apply
第一步:留学上海http://study.edu.sh.gov.cn/网上报名,同时上传以上材料的扫描件。
注意:报名时,请注意专业名称是否填写正确及是否服从调剂。
Step 1 Apply online http://study.edu.sh.gov.cn/ and upload the scanned copies of the materials listed above.
Note:Please verify the major names and indicate that whether you accept major transferring or not.
第二步:在5月25日前,将打印好的报名表签名,并和其他报名材料一起,邮寄或直接提交到上海工程技术大学国际教育学院以下任一地址:
(1)长宁校区:上海市仙霞路350号10号楼410室钱老师,200336
(2)松江校区:上海市龙腾路333号教学楼D501室杨老师,201620
Step 2::Print out and sign on the application form,and then post or directly submit with other required materials to Collegeof International Education, either of the two addresses below before May 25th.
(1) Changning Campus: Room 410, Building 10, No.350 Xianxia Road,Shanghai, China, 200336
(2) SongJiang Campus: Room 501, Teaching Building D, No.333 Longteng Road,Shanghai, China, 201620
7、入学考核
根据不同专业的录取要求,可能会有入学考核(远程面试或现场面试),时间及地点另行通知,敬请留意。
According to the admission requirements of different majors, there may be entrance examination (remote interview or on-site interview), please pay attention to the further notice for the time and place.
8、奖学金Scholarships
我校为优秀留学生提供丰富奖学金,包括上海市外国留学生政府奖学金、上海工程技术大学国际学生校级奖学金"国际学生优秀奖"。外国留学生上海市政府奖学金在"留学上海"网站上申请。上海工程技术大学国际学生校级奖学金通过邮件申请并填写申请表。
SUES provides different kinds of scholarship for excellent applicants, including Shanghai Government Scholarship for international students & SUES Scholarship for excellent international students.Students applying for SGS can click the option "Apply for scholarship" when completing the online application form on http://study.edu.sh.gov.cn/. Students applying for SUES Scholarship please email to us, application form will be sent to you.
奖学金类别和内容Coverage and Details
(1)上海市外国留学生政府奖学金A类奖学金(全额奖学金):包含相应学制期间的学费、住宿费、生活费和综合医疗保险费。
Shanghai Government Scholarship Type A (Full scholarship) covers tuition, expenses for accommodation and living, and medical insurance during the corresponding study period.
(2)上海市外国留学生政府奖学金B类奖学金(部分奖学金)以及上海工程技术大学国际学生校级奖学金国际学生优秀奖:包含相应学制期间的学费和综合医疗保险费。
Shanghai Government Scholarship Type B (Partial scholarship) and SUES Scholarship for outstanding international students both cover tuition and medical insurance during the corresponding study period.
奖学金申请条件Requirements :
(1)符合学历项目申请资格
Meeting Article 1 Application Eligibility.
(2)学业成绩优秀。
Outstanding in academic performance.
(3)达到相应的语言水平要求
Meeting language proficiency.
(4)达到学校及专业规定的条件。
Meeting entry requirements of university and program.
(5)未同时获得中国政府其它各类奖学金。
Applicant who has received any other scholarships offered by Chinese government or organizations is not entitled to apply the above scholarships.
(6)奖学金年审制。
Annualassessmentrequired.
9、录取通知
《录取通知书》将于8月左右陆续发放,请考生填写报名表时认真确认邮件地址或领取方式。
被录取者在开学报到时,请携带高中毕业证书及成绩单原件(其他材料请仔细阅读《录取通知书》),否则将取消录取资格。
The Admission Letter of successful applicants will be sent out from August, 2020. Please confirm your mailing address or receiving method when filling out the application form.
Successful applicants should bring the original high school diploma and the transcript with you on the registration day (as to other materials, please refer to the Admission Letter), otherwise they are not qualified to be admitted.
10、联系方式 Contact us
邮箱地址 Email:cie@sues.edu.cn;studyatsues@qq.com
联系电话 TEL:+86-21-61175964
联系人:钱老师,杨老师,方老师
Contact us: Ms Qian, Ms Yang, Ms Fang
*注:中国大陆、香港、澳门和台湾居民在移民国外后,以外国留学生身份申请学习的,根据教育部教外来[2009]83号文,须于2016年4月30日前取得外国国籍,且从2016年4月30日起至2020年4月30日止有在国外实际居住2年以上的记录(一年中实际在国外居住满9个月可按一年计算,以入境和出境签章为准)。
Applicants of mainland China, Hong Kong, Macau and Taiwan who have immigrated to other countries should meet the conditions set by the Document No.823(2009) of Ministry of Education of the PRC.